Posted Sat 30 Jul 2022 at 5:15amSaturday 30 Jul 2022 at 5:15am, updated Sat 30 Jul 2022 at 12:42pmSaturday 30 Jul 2022 at 12:42pm
Help keep family & friends informed by sharing this article
abc.net.au/news/forced-adoption-survivors-kemh-apology-redress/101272964COPY LINKSHARE
Holding up the adoption certificate she reluctantly signed as a 15-year-old mother, Lisa Moore still struggles to contain her outrage over the events of 40 years ago.
Key points:
The hospital has removed the apology from its website
Forced adoption survivors say their concerns are not heard
The WA Opposition supports calls for a fresh inquiry
She chokes up and wipes away tears as she recounts what happened after she fell pregnant to her 18-year-old boyfriend while growing up in the suburbs of Perth in 1981.
Even though her parents offered to look after the baby, Ms Moore says the family was manipulated and lied to by social workers who were hell-bent on adopting out her unborn child.
"You're told you can give them nothing and the adoptive parents can give them everything so you're made to feel like a loser in a way," she says.
"I was told that if I loved him, I would give him up."
Baby snatched away
Following the birth at Perth's King Edward Memorial hospital, Ms Moore says her son was whisked away before she could hold him.
"He was born and the nurse went to give him to me and the doctor said 'no you can't do that, he's up for adoption," she said.
The next day, she was handed a birth registration document to sign that already had a boy's name on it.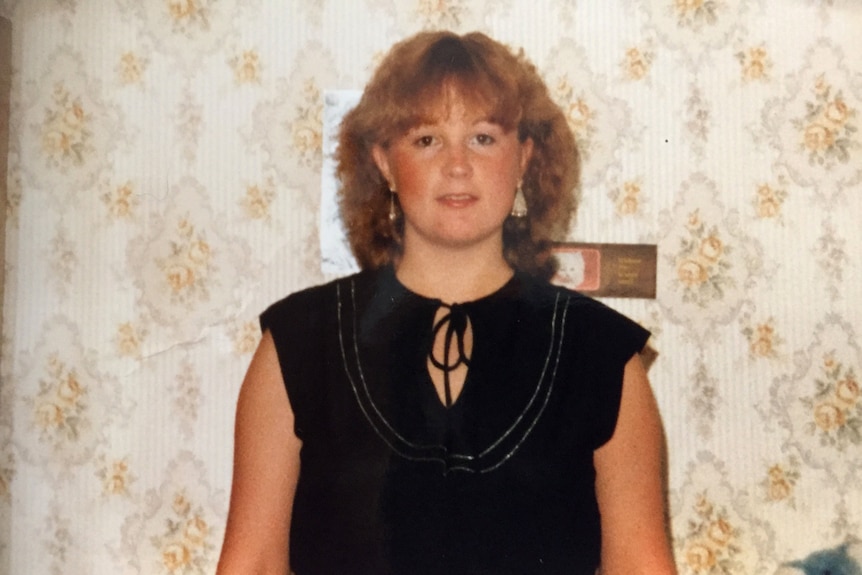 "They said the nurses named him after one of the doctors there," she says.
"I didn't get to name him. Even that right was taken from me."
When her parents visited her in hospital and tried to see the baby, Ms Moore says they were escorted out by security.
And when she tried herself to see her newborn, she was taken back to her room and told if she did not calm down, she would be sedated.
Little action since apology
Ms Moore's horrific story helped to spark a public apology by the West Australian parliament in 2010 to women forced to give up their babies.
But 12 years on, Ms Moore – like many survivors of the forced adoption era – is still plagued by unanswered questions and unfulfilled promises.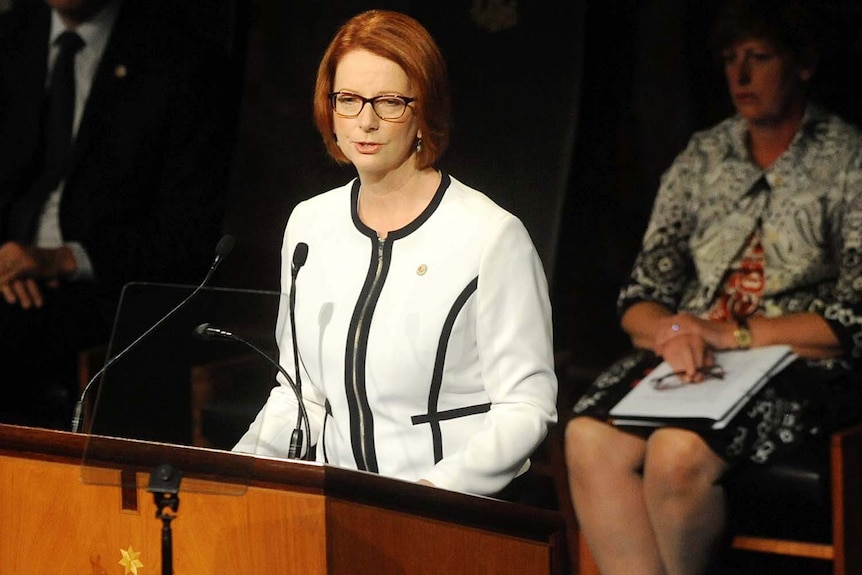 Despite the WA apology and a subsequent federal apology, as well as a senate inquiry, survivors say little has been done since to address the toll on both mothers and adoptees (the children, now adults, who were adopted out).
Ms Moore is backing calls for Western Australia to follow Victoria and hold a fresh inquiry.
This week, adoptees who and have been pushing for a WA inquiry, had a small but significant win.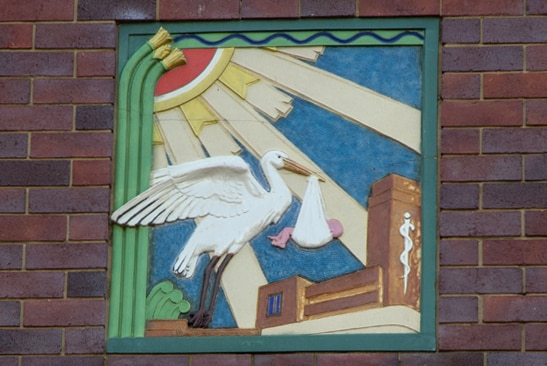 After speaking out to the ABC, the group achieved some key concessions from King Edward Memorial Hospital.
On Wednesday, the hospital agreed to take down a controversial 'formal apology' from its website which had enraged survivors when it was posted in May.
They had labelled it "not truthful", "offensive" and potentially triggering for both mothers and adoptees because it didn't actually apologise for what the hospital had done, instead referring readers to the state and national apologies.
They said the so-called apology breached recommendations from the senate report that said "formal apologies should always be accompanied by undertakings to take concrete actions that offer appropriate redress for past mistakes."
Women and Newborn Health Service acting executive director Diane Barr told the ABC she had met with an affected community member to hear their concerns and had reiterated her commitment to partner with the community to "improve the apology statement".
Do you know more about this story? Contact Claire Moodie
Medical records access sought
Adoptee Jen McRae says the hospital had also pledged to investigate how survivors could be better assisted to get hold of their medical records, long a bone of contention for those trying to put together the missing pieces of their lives.
Lisa Moore tried in 2008 to get hold of her medical records but was told they had been mislaid.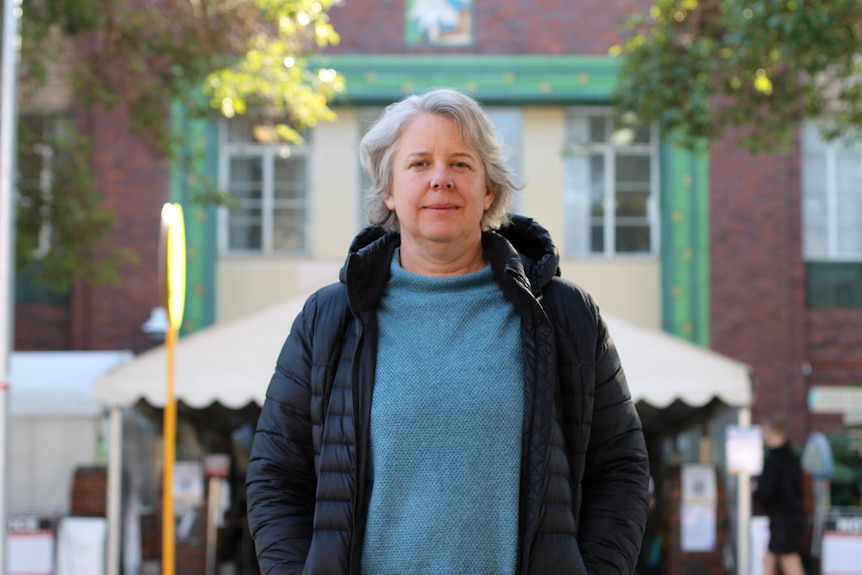 "I think I'm entitled to those records," she says.
"I think maybe more care should be taken with adoption records. This 'can't find them but that was the times back then' — sorry, that's just not good enough.
"I will never get back what was taken from me."
Lasting trauma
Ms Moore had to wait 26 years before she finally met her son.
Although he lives in the United Kingdom, they now have a good, albeit long-distance relationship.
But she has had to pay for specialist counselling to cope with the complex trauma that both mothers and adoptees often face.
"You go through life thinking that you are a bad person because good people don't give babies up," she says.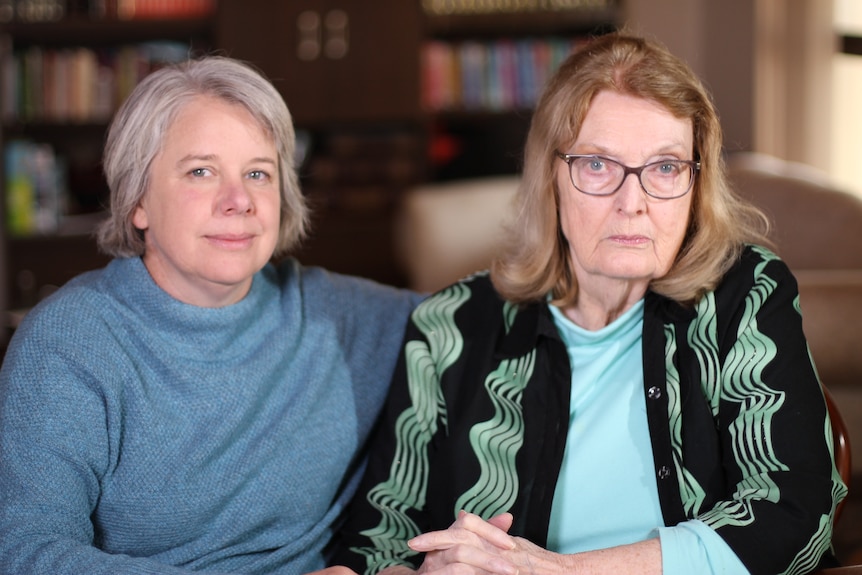 Free specialised counselling for all forced adoption survivors should be made available according to the group ARMS WA, a support group for mothers separated from their children by adoption.
In a statement, the Department of Communities said a Forced Adoption Support Service run by Relationships WA offered "referral and information services that include support and counselling for anyone who has been affected by forced adoption".
Women pressured to give up their babies for adoption and people stolen from their mothers speak out and unite to call for an inquiry into the practice.
The free national service has been funded by the Federal Department of Social Services since 2014.
In Western Australia, it helped over 100 clients last financial year with a range of services including searching for records, Centrelink applications and trauma-informed counselling.
But ARMS WA coordinator Lynne Devine said the service, whilst caring and appreciated, does not have the time or funds to deal with severely traumatised clients.
"We need fully qualified psychologists and probably psychiatrists as well who have studied in depth the difficulties created by enforced separation by adoption," she said.
"We have all lived a deep and soul-wrenching event committed upon us by an uncaring society and somehow we have to live with the aftermath and pretend to live normal lives.
"It is not good enough."
"We need truth-telling and we need an inquiry because, quite simply, an apology without any back-up is a somewhat empty vessel," Ms Devine said.
Adoption inquiry, redress call.
Opposition Health spokeswoman Libby Mettam supports calls for WA to hold another inquiry, which may lead to a redress scheme being set up.
"The bipartisan apology that happened in 2010 was vitally important but there is now more that needs to be done. There is a lot of hurt," she says.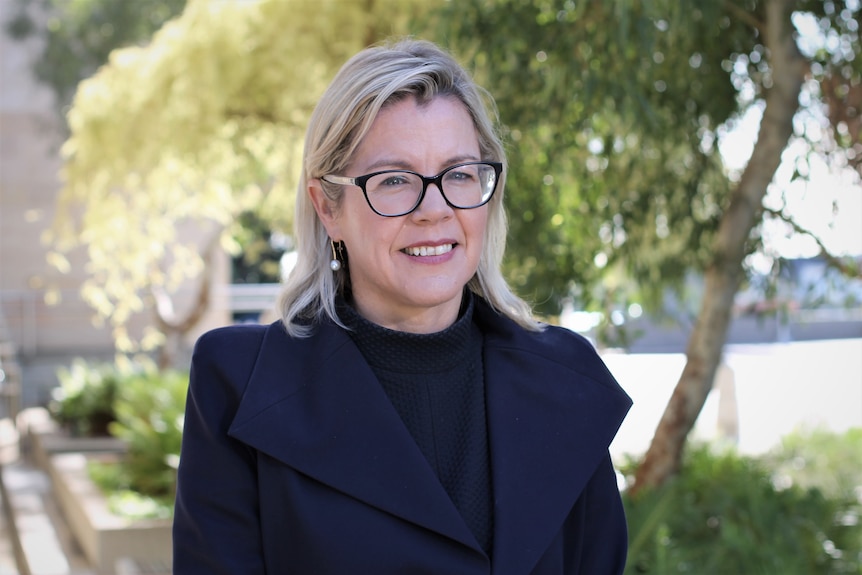 "There does need to be some look into what can be done to at least in some part support these women, but also their children, a bit better going forward.
"The stories I have heard so far are deeply distressing, not just the coercion that these mothers felt but also the way they were treated in hospital.
"There's a lot of trauma associated with these experiences but also a lot of unanswered questions as well."
The state government said consideration was being given to the recommendations from a number of reports and inquiries related to forced adoption.
If you have been affected by forced adoption, the Forced Adoption Support Service can be contacted on 1300 364 277 or via their website here.
Posted 30 Jul 202230 Jul 2022, updated 30 Jul 202230 Jul 2022
MODERN DAY FORCED
ADOPTION
Children's Court throws out plan by NSW welfare officials to remove baby from mother at birth
/ By Giselle Wakatama
Posted Wed 23 Jun 2021 at 6:43amWednesday 23 Jun 2021 at 6:43am, updated Wed 23 Jun 2021 at 9:04amWednesday 23 Jun 2021 at 9:04am
osted Wed 23 Jun 2021 at 6:43amWednesday 23 Jun 2021 at 6:43am, updated Wed 23 Jun 2021 at 9:04amWednesday 23 Jun 2021 at 9:04am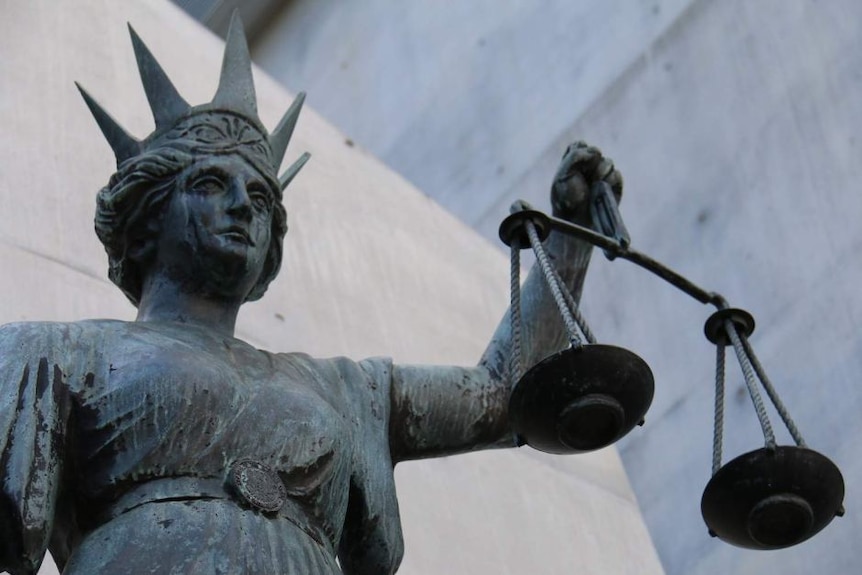 abc.net.au/news/childrens-court-slams-plan-to-remove-baby-from-mother-at-birth/100231236
Court documents reveal that an application by state welfare officials to remove a baby from his teenage mother's care was thrown out by a judge just days after the pair were separated.
Key points:
The baby was to be removed from his teenage mother at birth
Children's Court says welfare officials were not justified to take the baby into care
Department says welfare of children is key priority but case has appalled human rights lawyer
The separation was planned at least six months before the baby was born in April last year.
Children's Court documents obtained by the ABC give a timeline of events and actions taken by the NSW Department of Communities and Justice (DoCJ).
"In the present case it is plain that in October 2019, DoCJ staff identified the question of whether an intervention should be considered, even though the child was still a foetus," the judge said.
In this case, the ABC can outline the Children's Court documents because they were contained in a subsequent District Court judgment for court costs.
The documents show that before the child was born, his teenage mother, who has an intellectual disability, and her foster mother were told he would be taken into care at birth.
The documents also describe a plan to stop the mum breastfeeding her child.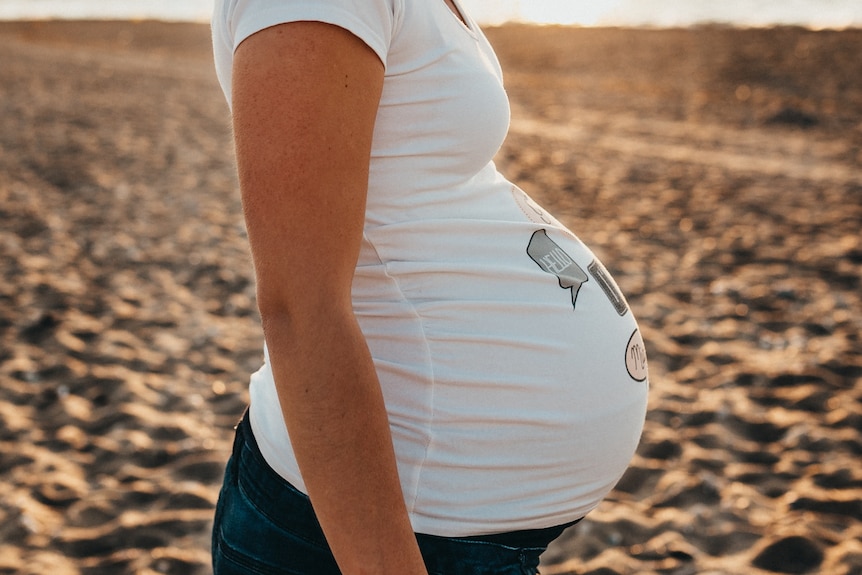 "Somewhat insensitively and lacking in insight, a plan was envisaged whereby breast milk would be provided to the newborn child through bottle feeding, absent the mother," the judge said.
"Somewhat insensitively and lacking in insight, a plan was envisaged whereby breast milk would be provided to the newborn child through bottle feeding, absent the mother," the judge said.
The intervention was planned even though the teenager passed fitness tests and had the support of her caseworker.
The Children's Court heard that more senior DoCJ officials had a different view.
"The DoCJ decision-making hierarchy determined that any plan for the child's placement with the mother's carer would not be supported, and it was decided that the child would not be going home with his mother," the judge said.
Court finds case unjust
The Children's Court documents show the mother understood parenthood and had passed fitness assessments.
"The mother had attended four sessions of a required parenting program, she had contributed well to discussions in that program [and] appeared to have insight," the judge said.
"She asked appropriate questions relating to the birth, breastfeeding, and spoke positively of preparing for the child."
The case has appalled expert children's law advocate and human rights lawyer
Neisha Shepherd.
"We shouldn't be sealing any child's fate before it is born, about whether it should be removed or not, before an adequate assessment," she said.
"And we should not be denying a child's basic human rights to live with a parent."
Ms Shepherd said the plan to stop the mother breastfeeding was also distressing.
"A little baby, not to have that opportunity where there are no risk issues, where the evidence is that everything is going fine for that mother and that baby, is heartbreaking."
The case has also concerned psychiatrist Geoff Rickarby, who has advised state and federal governments on child protection and helped thousands of mothers who have been separated from their children.
He said departmental officials must learn from the case, which he described as a "gross mistake".
"Something really went wrong … it is the people at that level [of management] that really need to be educated."
Department ordered to pay legal fees
In the District Court case for costs, the girl's foster mother sought almost $40,000 in damages and won.
District Court judge Leonard Levy said "the proceedings lacked justificatory merit".
"I find the (DoCJ) secretary's pre-planned intervention and the proceedings that were brought, were precipitously premature and lacked the required factual consideration," he said.
"The action taken by the secretary was based on a necessarily incomplete assessment and it was therefore unjustified in the circumstances.
"I find that [the foster mother] should be compensated for the legal costs she has incurred in her participation in the underlying proceedings."
Ms Shepherd praised the decision.
"These are children's lives, these are families' lives, and when we're making decisions about a fundamental human right, we need to do it properly."
The baby was restored to his mother's care after the woman's foster mum sought an urgent intervention in court proceedings.
It meant the baby was back with his mother within days.
But uncertainty remained, as the official assumption-into-care notice was not dismissed by the court until December last year.
In a statement, the department said it was "committed to continually improving practice to ensure better outcomes for children, young people and their families".
"The department does not provide specific comment on individual child protection matters for privacy reasons," it added.
Social worker tells of forced adoptions
/
By Geoff Thompson
Posted Mon 27 Feb 2012 at 4:24pmMonday 27 Feb 2012 at 4:24pm, updated Mon 27 Feb 2012 at 10:59pmMonday 27 Feb 2012 at 10:59pm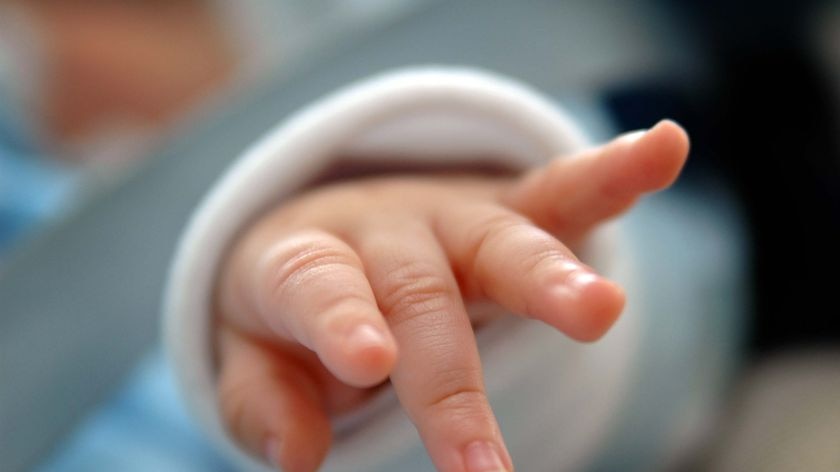 Help keep family & friends informed by sharing this article
abc.net.au/news/social-worker-tells-of-forced-adoptions/3855210COPY LINKSHARE
A former social worker has told how she was instructed to actively encourage young unmarried mothers to give up their babies for adoption at a Sydney hospital in the 1970s.
The woman, who wishes to be known only as "Jan", was a trainee social worker at Sydney's Royal Hospital For Women when it was run by the Benevolent Society in 1972.
She has told ABC1's Four Corners she has always felt awful about her part in pressuring young unmarried women 40 years ago.
"Basically my job was to shut them up, stop them crying, get them to realise that giving up their baby was the best thing that they could do and get on with it," she said.
Jan says it was made clear to her by her superiors that adoption was the only message to be delivered to unmarried mothers.
"I was one of the people who was involved with telling the girls that if they kept their baby they were being selfish. They were being selfish to the baby and selfish to the adopting parents who really wanted to have a child," she said.
Precise figures are not known, but it has been estimated that up one quarter of a million women gave their children up for adoption in Australia between the 1920s and 1980s.
Many of those women now claim they were given no choice but to surrender their babies for adoption in the face of family and social pressure.
Some claim they were drugged and restrained before giving adoption consents.
A Senate inquiry is due to report on Wednesday after 12 months of gathering evidence from hundreds of relinquishing mothers across Australia.
Some mothers claim the signatures on their adoption consents were forged while others allege that they were wrongly told their babies were dead, only to be contacted by grown children years later.
Margaret Freeman gave birth at Newcastle's Mater Hospital in 1975 when she was 17. Her son was taken away instantly and when she returned to the hospital to retrieve him she was told he was already adopted out.
"It wasn't like giving birth, it was just like an instant loss. You know for months beforehand you feel him moving and kicking and then he's not there, and not in your arms he's just gone," she said.
Monica Jones told Four Corners she was in her early 20s when her child was taken.
"It was a form of punishment. We were naughty girls and we didn't deserve to have our babies. And that's the way I have lived since I was 22," she said.
"I have lived with that shame that I was a naughty girl and had to be punished.
"To go through your life and never know what it is like to see the child you gave birth to is a terrible thing."
Posted 27 Feb 201227 Feb 2012